Well after my slightly subdued start to this blog, it didn't take long before I had a grin on my face. As soon as I posted and told the world (well Twitter and Facebook) about this new blog I had followers! And you know what? I was just as excited to see those first few followers as I was when I first started blogging back in 2009.
I'm pleased to report that, although I'm still nervous too, I'm far more excited now. And there's lots to be excited about...
Living with Rich.
Finding an apartment and making it our own.
Learning Spanish.
Wandering through the Riverbed Park.
Agua de Valencia (a mix of champagne, Cointreau, vodka and orange juice!)
Paella, tapas and sangria.
Trips to the beach.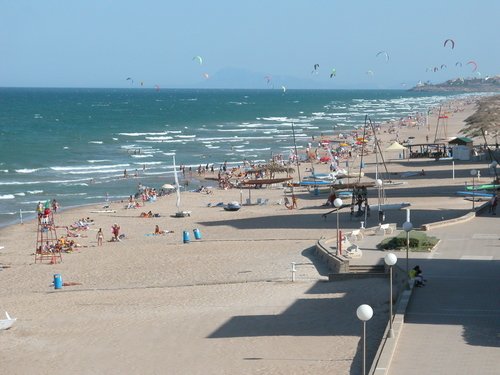 Having our friends and family to stay and showing them round.
The Valencian fiesta, Fallas.
Sunshine!
There's definitely plenty to have on my face about. I think I'm most excited about the sunshine at the moment though... Just look at the
weather forecast!
What would you be most excited about?